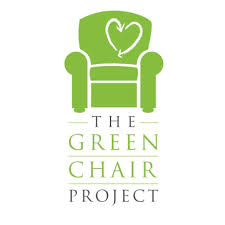 Disaster, fires, physical disability, sudden job loss- these are all causes for homelessness. According to the National Alliance to End Homelessness about 9,000 people in North Carolina experience the devastation of homelessness. Crisis knows no socio-economic level and can hit home at any time. Luckily for residents of North Carolina, there are many agencies and non-profits that exist to come alongside suffering families to help build a better life.
The Green Chair Project is a local non-profit that recycles household furniture "to renew lives of participants referred from area programs who are recovering after homelessness, crisis or disaster." This 501(c)(3) provides all the necessary items for a new home to families in Wake County. It was started in 2010 by Jackie Craig and Beth Smoot.
"Both trained in real estate home staging, Jackie Craig and Beth Smoot consistently found that homeowners had too much stuff in their houses – stuff they didn't want to go to waste but no longer had a need for. After seeing this again and again, the pair founded The Green Chair Project, Inc. in 2010 as a receptacle for those items, as well as a "green" way to reuse good stuff to benefit their neighbors in need."
Like many 501(c)(3)'s they rely on the generosity of others to help accomplish their mission. Ways you can get involved are donating household furnishings, making time to volunteer with the Green Chair Project, donating money to their cause, and of course spreading the word. 
You can check out more at https://www.thegreenchair.org/ and find ways to serve families around RDU!