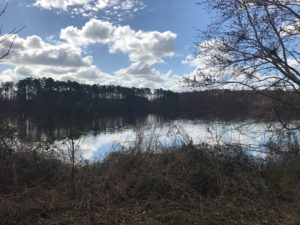 It gets really hot in Raleigh and you need to keep cool.  Here are some pro tips.
For a list of every public city pool, head to Raleigh's gov site:
https://www.raleighnc.gov/parks/content/ParksRec/Articles/Programs/Aquatics/Pools.html 
You can join these and become a member of your closest pool, or you can get day passes for $4.  Non-resident prices can sometimes be higher.  Always check the website as some pools host swim meets and private functions. You can also take boats out at Lake Johnson, Lake Raleigh, Falls Lake, and Lake Wheeler. You can ride paddle boats at Lake Howell at Pullen Park, and they also have an indoor aquatic center where you can swim laps.
Umstead Park has tons of water and trails! There is a boat launch and fishing pier at Lake Crabtree.
The Alexander Family YMCA on Hillsborough Street features a lap pool for members and their guests.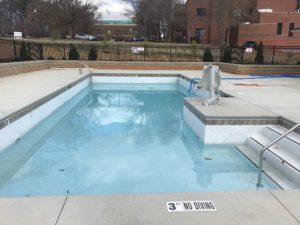 You can cool off near the waterfalls on the mini golf course at Adventure Landing on Capital.
Want to build your own pool?  You'll need a building permit from the Wake County Board of Planning, Development & Inspections, link here with an online portal coming this summer:
http://www.wakegov.com/inspect/permits/pages/devpools.aspx
There are other ways to keep your body temperature down.
You can head to Cameron Village and order the concrete of the day from Goodberry's.
Escazu on N. Blount Street serves up incredible ice cream push pops that are constantly rotating flavors including blueberry cheesecake.
The Cupcake Shoppe on Glenwood South has a variety of ice cream cookiewich deserts like cookies in cream between chocolate chip cookies.