The old Days Inn motor-lodge sandwiched in the split of Capital Boulevard as it becomes Dawson and McDowell has new life!  Russ Jones & Henry Ward of Loden Properties purchased the site and the adjoining lot, the NC Deli (for Quiznos) location, and have plans to renovated the structure for the new Longleaf Boutique Hotel — think modern version of the original motor inn that was constructed on the site back in the mid 1960s.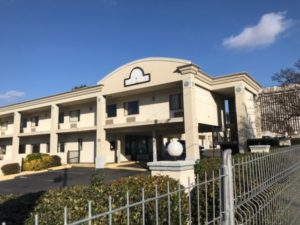 Longleaf Hotel, the before photograph
Longleaf Hotel will become a 57 room boutique hotel with a bar, the Longleaf Lounge, in addition to an adjoining restaurant called (ish) Delicatessen.  Matt Fern a well known name in the restaurant community will create a Jewish Italian blend, bringing a new twist to all foodies.  Call it a melting pot of goodness for breakfast, lunch and dinner… and with Fern's background of years spent as part of the Ashley Christensen team, you know it will be a huge success.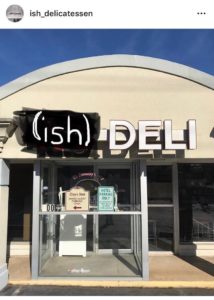 Insta @ish_delicatessen, photo credit
According to Wake County property records and ITBinsider, the .75-acre hotel property site was purchased for $5 million.  The adjacent parcel was purchased for an additional $1.5 million.  Word on the street is Loden Properties teamed with investors Michael and Andrew Sandman, so with all these players, we all know this venture will be a grand slam type of home run!
One of the more intriguing discussions most surly will become, is there an iconic sign from the 60's that can be recovered from yesteryear similar to what The Gables Motel on Wake Forest Road hosts?  As seen on site, the current location of signage for the now old Days Inn is the recycle bin.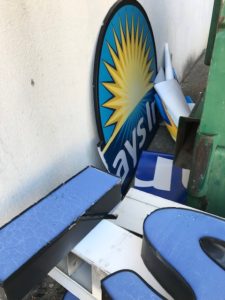 With the renovation getting underway immediately, opening is expected by the end of the year.  Boutique Hotel News hit the airwaves with an awesome write up.  And, with all the fanfare, there is sure to be a who's who list lined up for a nights stay, including many Raleighites booking out a weekend 'staycation' of epic design.  Longleaf Hotel is sure to be a new favorite in the heart of the old north state.  Stay tuned for more updates!