The Shuckin' Shack Oyster Bar recently opened in Raleigh in the newly-developed McNeill Pointe at the corner of Wake Forest and McNeill roads.  The Shack features fresh seafood with daily specials, award-winning wings, beef sliders, island-inspired cocktails and your favorite local brews.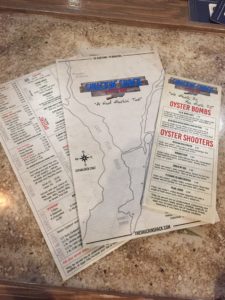 When stepping into any of Wake County's three locations (the other two are in Cary), you are warmly greeted with beachy decor, TVs to catch all of your favorite teams and staff who want you to have "A Good Shuckin' Time".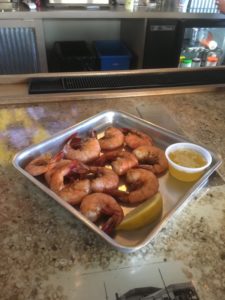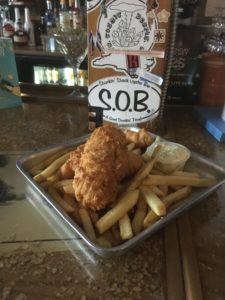 On a recent visit, we were welcomed by the bartender and chose to grab a seat at the bar (sidenote – if you like your traditional low-top tables, there are plenty of those as well).  We noticed the Painkillers were on special and we figured "Why not?".  Wow…we were immediately reminded of our favorite spot in the Caribbean.  We asked for a recommendation for an appetizer and decided to go with the Crab Dip.  Again, very good but a little unique; the Shack's version is served cold but full of flavor and crab meat.  I highly recommend trying it!  For my entree, I went with one of the "Surf 'n Turf" option of Wings and Crab Legs.  The wings were the WHOLE wing and lightly breaded and the crab legs were steamed to perfection.  Afterwards, we were offered Key Lime Pie, but declined and went with another Painkiller instead.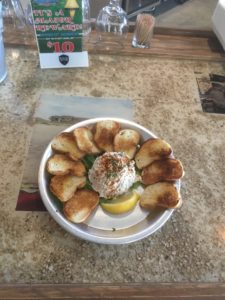 We're thrilled the Shuckin' Shack has finally made it to Raleigh.  This will be our new go-to spot for fresh seafood, game-time with friends or just to grab a quick craft brew.  If you're in Cary, don't worry, you can check them out in Preston Corners (by La Farm) or in Tryon Village (by Brigs and Ruckus).