Get your tickets now for Cooking for a Classic 2019, the Triangle's premier competitive cook-off featuring eight incredible local chefs.
The chef lineup announcement this year is shaping up to be one of our best yet. Take a look below at our recently announced Round 1 matchups:
• Teddy Diggs from Coronado vs. Ryan Grimm from Watersview
• Matt Hannon from Ashten's is up against Bo Peterson from Primal Food & Spirits
• Jake Wood from 18 Seaboard will face off against Jon Blackley from the Prestonwood Country Club
• Andrew Smith from buku rounds out the challenge vs. Orlando Jinzo from The Leadmine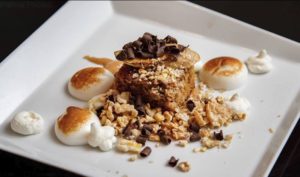 Winning Chef will take home a bright red restored 1981 Jeep Scrambler. The First Round is Monday-Thursday, Feb. 25-28; Second Round is March 4 and 5; and the Finale is March 11.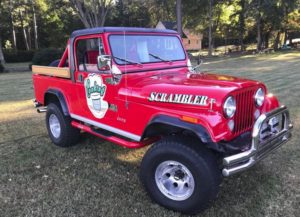 Tickets are available via Eventbright:  $75 for the First Round, $100 for the Second Round and $125 for the most exciting finale, ever!  Competitions will take place at 1705 East in Raleigh. Each evening features six plated courses. And, with all the ingredients and beverages having been donated by sponsors, all ticket sale proceeds will go directly to the Lucy Daniels Center's mental-health programs for children in the Triangle.  A win-win for everyone!
Past competitions have been a delicious treat for foodies and 2019 is going to be over the top!  Only 2 sponsorship opportunities are still available for 2019 Cooking for a Classic. Please contact us if you are interested in participating!