Hayes Barton Cafe could be the cutest throwback to the quaint restaurants of yesteryear. Located at the Five Points intersection at 2000 Fairview Road, step back in time and enjoy an absolutely delicious meal. If you have room, say yes to one of a phenomenal selection of dessert options! This 5 Points classic, the one and only Hayes Barton Café and Desserterie, with regulars dining several times a week.
Frank, front of the house proprietor and back of the house, wife, Margot, capture a post-World War II décor whilst honoring service members from days gone by. Think the classic family style eatery with the sounds of Frank Sinatra, Dizzy Gillespie and other standouts from that period.
From your walk down the sidewalk to the entry, your senses are treated to the smells of delectable dishes and desserts. Once you are inside, I highly recommend, EVERYTHING!  Favorites are the fried oysters and Ava Gardner salad. Many enjoy cocktails and dinner at the U-shaped bar, while socializing with Raleigh locals from the neighborhood. Order your favorites, as the mixologists are well groomed in the art of designing and delivering a host of wonderful libations. The bar creates an intimate setting for you and your dinner party.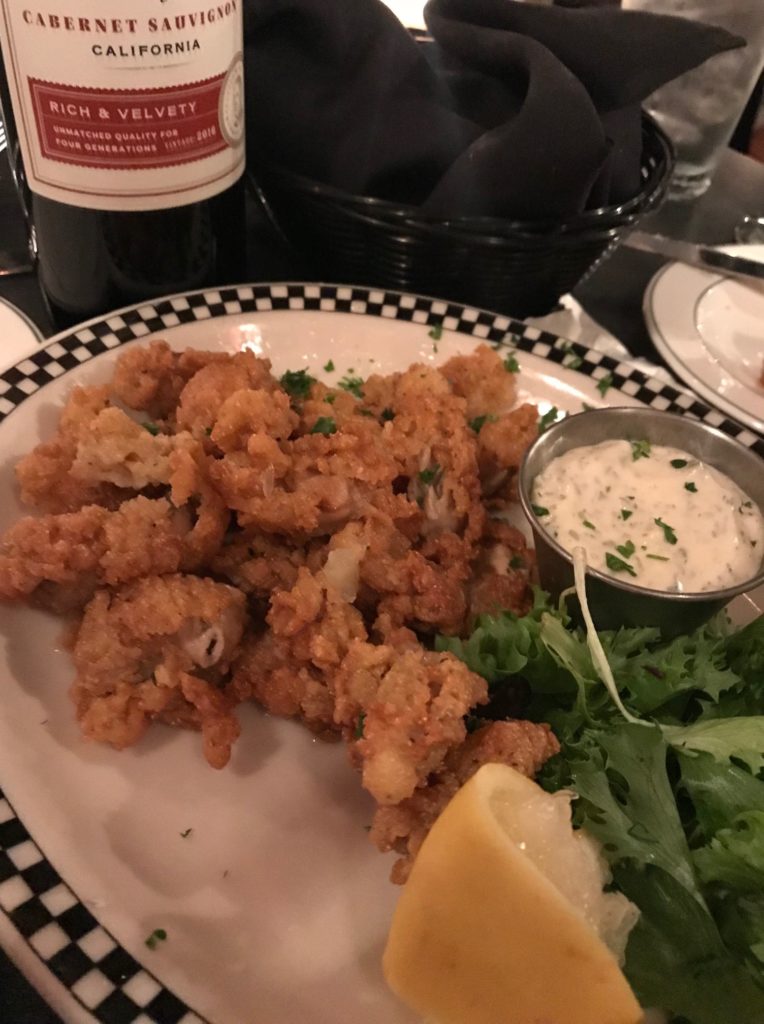 For a little more intimate setting, ask for the corner 2-seater booth with the star pillows attached to the wall. Share a bottle of wine, nicely priced by the way, and enjoy a relaxed cozy knee touching dinner. Maybe consider splitting something with that special someone as the portions are large. Consider sampling from each others plates, you won't be disappointed. This cute corner has the best view in the house!  Shhhhh, it's couple worthy… that's our little secret.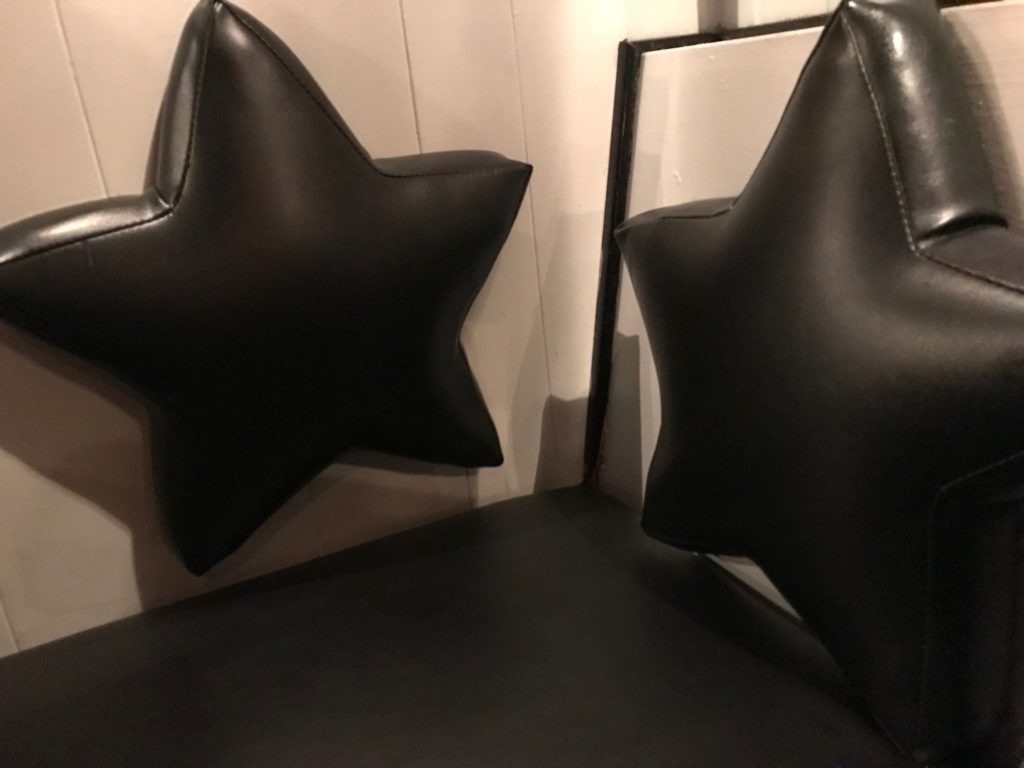 Enjoy it all, the menu is American/Italian classic down home food. Expect to have a nice selection of offerings and ample quantities, you won't be disappointed. The menu doesn't change often, but there are weekly specials that are quite tantalizing. Expect high quality ingredients, prepared and served very quickly.
They offer seating for dinner at 6:30, 7:30 and 8:30, and accept reservations only for larger parties.  It's a small cozy restaurant, and we highly recommend trying this Raleigh little gem.  Not open on Sunday or Mondays… best to call and check with them, depends on the time of the year and the holidays!